Originally posted 4-22-09 updated annually. Most recent update 4-7-2014.
Last week we talked about the "seasons" of Walt Disney World resorts. This week we are going to check out the different categories of resorts. As I said last week Disney basically has four different categories of resorts, Value, Moderate, Deluxe and Disney Vacation Club.
Starting with the Value Resorts we find these 5 resorts are geared to families on a budget. I have stayed in all four of these resorts over the years. The Value Resorts are All-Star Sports, All-Star Music, All-Star Movies, Pop Century and Disney's Art of Animation Resort. Most of the rooms in these resorts are like a typical hotel room. They sleep a family of 4 comfortably, though 4-Adults in one Value room will feel cramped. For families with 5-6 people you can request adjoining rooms or All-Star Music offers some family suites that sleep up to 6 people and, depending on the season the suite runs anywhere from $239-$445 a night. Disney's Art of Animation Resort is a "mostly family suite" resort with 3 of the 4 sections dedicated to family suites. These suites run $298-$511 a night. The Value Resorts all have fun themes, cool swimming pools, arcades, food courts and a shop. A main benefit of staying in a Value Resort is the ability to take Disney transportation to and from the parks. If you stay off site you will pay $12 per day to park on Disney property. On-site guests get a free parking pass and/or can take Disney transportation.
Next are the Moderate Resorts. The Moderate Resorts at Walt Disney World are Caribbean Beach Resort, Port Orleans Riverside, Port Orleans French Quarter, Coronado Springs and the Wilderness Cabins. I have stayed at all of these resorts except for the Wildreness Cabins. The rooms are slightly bigger and the resorts, for the most part are larger and better themed than the Values. The Moderate Resorts all have pools with a slide, hot tubs, full service restaurants, food courts, arcades and access to Disney transportation. All of the Moderate Resort rooms house 4 people except for the Wilderness Cabins which can house up to 6 people at a cost of $330-$520 a night.
Deluxe resorts is where the pricing gets complicated. A few years ago Disney stopped lumping all of the Deluxe Resorts into one price structure. The Deluxe Resorts are beautiful, roomy and full of amenities. The Deluxe Resorts are Animal Kingdom Lodge, Contemporary, Polynesian, Boardwalk Inn, Grand Floridian, Wilderness Lodge,  Yacht Club and Beach Club. I have stayed at Animal Kingdom Lodge, Contemporary, Polyesian, Grand Floridian, Yacht Club and Beach Club. Amenities include full-service restaurants, room service, valet parking, swimming pools, beach access, on-site recreation, on-site childcare, and Disney transportation.
Next we have the Disney Vacation Club (DVC) Properties. These are primarily a time share where you can purchase points and own a week of lodging. The DVC properties are studios and villas and they sleep anywhere between 4-12 people depending on the room and resort. Because these are time share properties you have kitchen facilities, full service restaurants, front door parking, on-site events and amenities, pools, and Disney Transportation. The DVC Resorts are Old Key West, Boardwalk Villas, Villas at Wilderness Lodge, Saratoga Springs Resort and Spa, Beach Club Villas, Animal Kingdom Villas, Kidani Village at The Animal Kingdom Lodge, Treehouse Villas at Saratoga Springs and Bay Lake Tower at the Contemporary.  I have yet to stay at a DVC resort. I did stay in the treehouses, which are now part of Saratoga Springs, back in the 80's when they were a resort unto themselves. I loved staying in the treehouses, they slept 12 people on multiple levels and we had the kitchen so we could eat breakfast at the resort and keep snacks there too. The DVC porperties are available to be rented by non-DVC owners when the rooms are not in use.
I didn't mention camping at Ft Wilderness yet. If you like to camp this is the place to stay. Partial hook up spots for tent camping and tent trailers cost between $55-$113 a night while the full hook up spots cost $74-$50 a night. All campsites are for up to 10 people and have a paved driveway, sand pad, picnic table, charcoal grill and electricity.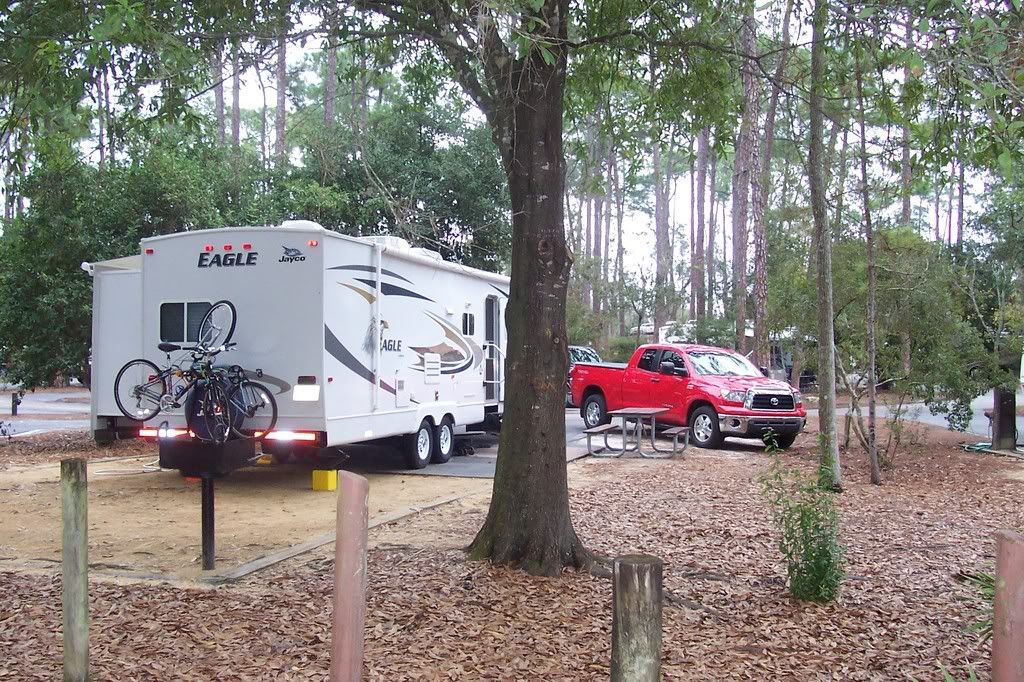 That is an overview of the Walt Disney World Resorts. Which one(s) have you stayed at? Which one(s) would you like to stay at? Leave me a comment and let me know.